Broadcast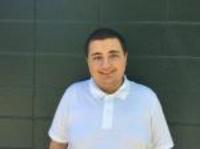 Andrew Baillargeon
Intern, Color Commentator
Andrew Baillargeon returns to the press box for the sixth year as the color commentator on the broadcast for the Pittsfield Suns. Baillargeon brings his love of sports and his expertise in statistics and sabermetrics to create a unique perspective on the broadcast. Alongside Billy Madewell, these two are the first broadcasting tandem in the FCBL to call a road game as well as every FCBL All-Star Game since 2013 when the Suns hosted the event.

Baillargeon, a 2015 graduate of Taconic High School, started his broadcasting career as a high school freshmen at WTBR-FM, formerly located inside of Taconic High School. He provided a dual broadcast by incorporating a sports talk show and WTBR's brand of classic rock music. He was a consistent voice on WTBR the four years he was at the school.

Baillargeon is currently enrolled at Massachusetts College of Liberal Arts in North Adams, MA. He has his own show "The Call" on 91.1 WJJW-FM. He also is the President of the Debate Club, and a columnist for the Beacon, MCLA's media outlet. Heading into his senior year, Baillargeon will be joining MCLA's TV show "Beacon Web News," as a community issues analyst. When not behind a microphone, Baillargeon is a die-hard Cleveland sports fan, participates in competitive Smash tournaments around New England, and plays fantasy sports.