Front Office Staff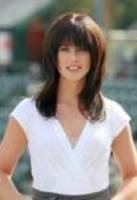 Tyler Tumminia
Owner and Senior Vice President of Goldklang Group
Tumminia is responsible for the marketing and broad scale sponsorship, operations, and communication efforts for the Goldklang Group. She developed the Group's award winning marketing philosophy, Be Your Own Fan, in response to current market trends and industry analysis. In addition, Tumminia is responsible for the largest group-wide partnership with a major brand and the largest singular themed promotional event in the Group's history. Her development of the Professional Baseball Scouts Hall of Fame has received tremendous recognition throughout the industry, and has been hailed as a game-changer in how scouts are perceived at the local levels.

Tumminia is a sought after speaker on the campuses of elite colleges and universities, educating students on various topics relating to the business of sports. She is a recipient of the Roland Hemond, MASA and Marcom awards for excellence in her field, and in 2011 was named Executive of the Year by NYU's sports management program. In the fall of 2011, she successfully completed MLB Scout School in Arizona.

Previously, Tumminia served as VP of Communications for the Group. She was the national contact for all information and access relating to the brand, and developed and delivered placement in numerous high profile media outlets such as NBC Nightly News, Chicago Tribune, New York Times, and Fast Company Magazine.

Prior to joining the Group, Tumminia served as a public relations associate for Morrissey & Company, a reputation management firm in Boston, Massachusetts. Before Morrissey & Company, Tumminia served as public relations associate for EMT Corporation in Quincy, Mass.- an e-marketing technology company that specializes in building private-label Internet Media Networks for the sports, entertainment and music industries. She worked alongside clients from MLB, NFL, Arista Records, SESAC and EMC.

Prior to EMT, Tumminia conducted media relations at IBM for their PSG Netfinity Server Group. There, she worked alongside Brodeur Porter Novelli on various press releases, media relations and marketing activities. Tumminia holds an M.B.A. from Mount St Mary College and currently resides in New York.