Front Office Staff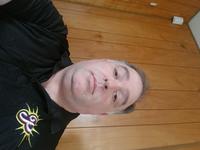 Sander Stotland
President/General Manager
Phone:
413-464-9309
E-mail:
Sander enters his 2nd year with The Pittsfield Suns. This season Sander has added the role of President, of the team as well as resuming his role of General Manager. Previously Sander was the General Manager for Spectra Food and Hospitality over the Sanford Pentagon and Birdcage, home of the Sioux Falls Canaries, in Sioux Falls South Dakota. Prior to his arrival in Sioux Falls, Sander was the Director of Concessions for Wells Fargo Arena, and the Iowa Events Center in Des Moines, Iowa. Sander was the General Manager for the Torrington Titans of the FCBL, in 2012, while previously holding the title of Director of Food and Beverage for the Brockton Rox of the Can-Am league during the 2011 season.
Sander owned and operated the food and beverage company that provided services to the El Paso Diablos, Saint Joseph Missouri Blacksnakes, and the Atlantic City Surf, where he was also the Asistant General Manager. Sander assisted in the design and opening of Quik-Trip Park for the Grand Prairie Air Hogs.
Sander has been a district manager for Pizza Hut, Papa John's Pizza and H&R Block. Prior to that Sander was a member of the opening team of the Toyota Center for the Houston Rockets and NRG Stadium home of the Houston Texans. Sander has worked the entire spectrum of events from Super bowls; MLB all-star games, and helped in the promotion of mega star concerts.
Before his sports and entertainment career Sander achieved the rank of Detective-Sergeant for the Manvel, TX police department. Sander participated in multi-jurisdictional gang and narcotics task forces. Sander currently lives in Knoxville, Iowa, during the off season, spending time with his wife Heather, and their 5 dogs.