News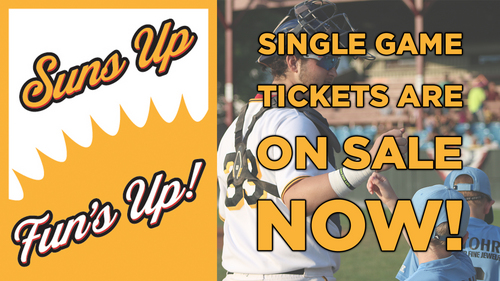 Fans can now get tickets for any of the 32 regular season games to be played at Wahconah Park this summer. The season opens two weeks from today, with a May 27th match-up against the Norwich Sea Unicorns.

Suns tickets are wildly affordable. General admission tickets are only $5.


Host Families: The Suns are seeking host families for the 2022 season. Hosting a player gets you closer to the team than ever, but it's so much more. When a Suns player lives with you for the summer, he becomes a part of your family, forging a relationship that becomes much bigger than the game. Did we mention you also receive free season tickets! If you're interested in learning more about the host family program, please contact the Suns at (413) 464-9309 or [email protected].

Season tickets for the historic 2022 season are still on sale. Tickets are just $100.